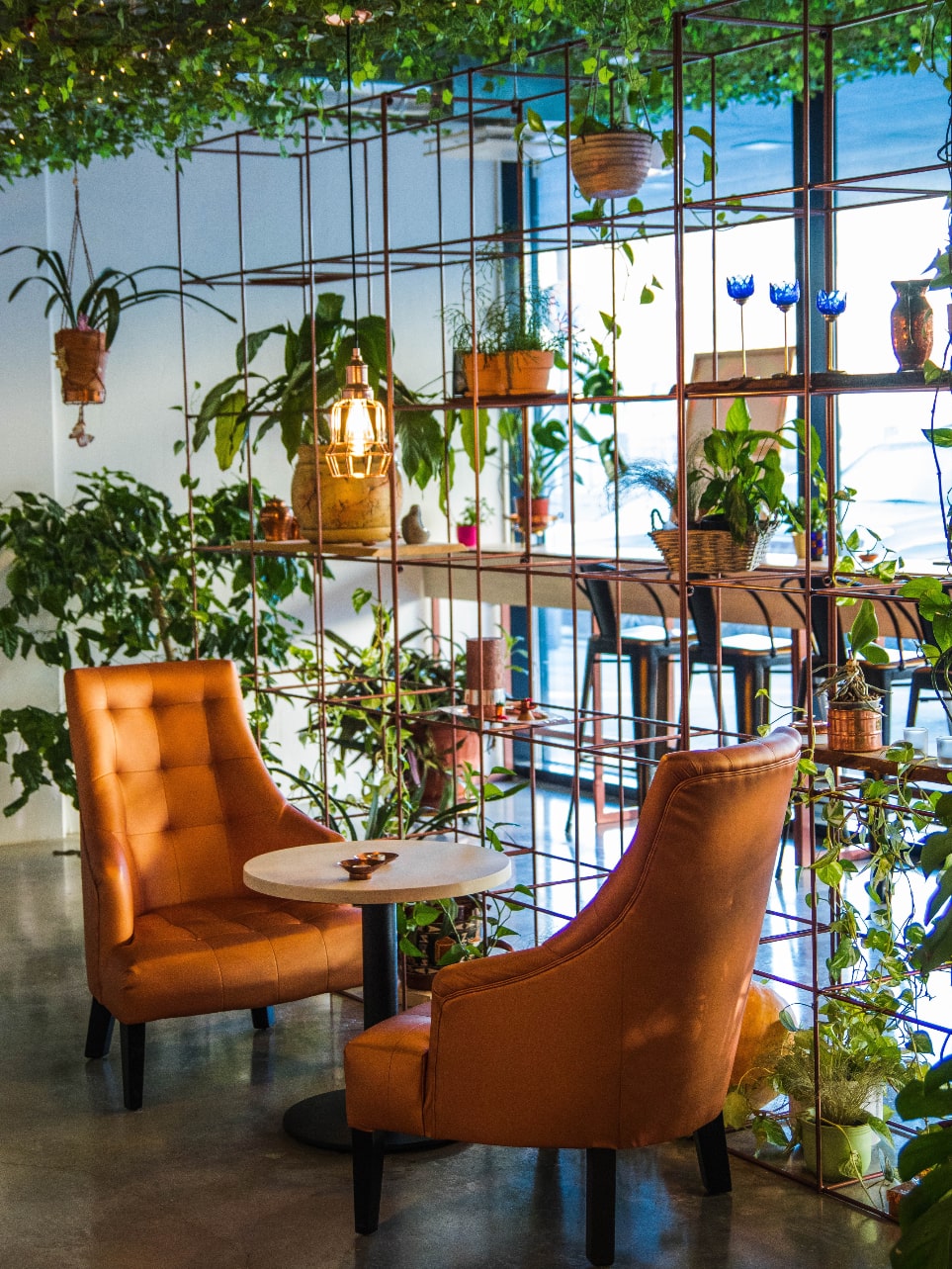 Furniture can have a much longer life than you might expect. In fact, you can repurpose furniture in new ways to let the furniture function in a fashion that is both decorative and useful. The following creative ideas will help you look at your old furniture in new ways and help you repurpose that furniture instead of throwing it away.
1. Metal Bed Frames for Climbing Garden Plants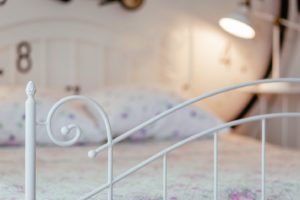 Brass and iron headboards and footboards from old beds may be a little beaten down, but in a garden they look perfect.
If you grow climbing roses, ivy, beans, tomatoes, grapes, or other climbing plants, these old metal bed components are perfect supports for the growing plants.
Push the legs of these bed parts hard into the soil near your climbing plants and the plants will do the rest on their own.
2. From Kitchen Chairs to Bar Stools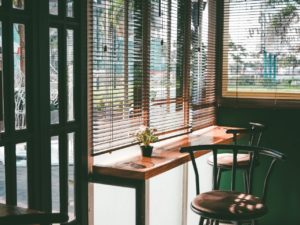 Sometimes kitchen chair legs do not survive. They are not the strongest supports to begin with and frequently break before the seat and back of a chair break.
You can remove the legs from this chair and install a bar stool base. The base is easy to attach, and it allows for the recycled chair to pivot freely three-hundred-sixty degrees.
With bar stool legs, it can set at your breakfast bar and match the chairs you still have around your kitchen table!
3. Baby Crib to Toddler Bed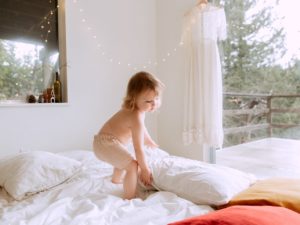 Roundabout the time your toddler begins climbing out of his or her crib, you begin to realize that you are not ready and do not have a toddler bed for him/her.
No worries; if your crib isn't that fancy, you can saw the legs off right where the bottom of the drop gate meets the sides of the crib.
This places the bed lower to the floor so that your toddler doesn't fall and hurt him/herself trying to climb out of bed and it saves you a ton of money on buying a toddler bed.
4. Dresser to Storage Chest
Dressers are made to hold things. Most of the time they hold your clothing. When some of the drawers get a little beat up or broken, you can still use that dresser for other things. Repaint it and convert it to a display piece for knickknacks and books. Better yet, turn it into a storage chest for tools in the garage. It doesn't go to waste and it still serves a purpose.
5. Entertainment Center to Fish Aquarium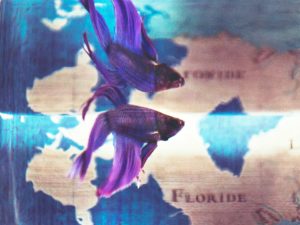 A lot of entertainment centers end up curbside when people decide that they no longer want these immense pieces of furniture. You can actually convert them into aquariums for fish by installing glass or plexiglass plates that are able to hold gallons of water and fish.
Since the entertainment centers are accustomed to holding enormous TVs and sound system equipment, the weight of a tank of water with fish is no more difficult. If your entertainment center also has pull-out shelves, you can use these to pull out the tank and clean it or store and organize fish tank supplies.
6. Inverted Wicker Furniture Becomes Protective Garden
If you have old wicker furniture, remove the padded seats and pillows. dig a trench the length and depth of the backs of the seats, invert the furniture into these trenches, bury the backs, and then the bottoms become planters and protective garden spaces. The wicker couch's legs provide a structure around which you can wrap garden mesh or chicken wire to keep animal pests from eating your plants.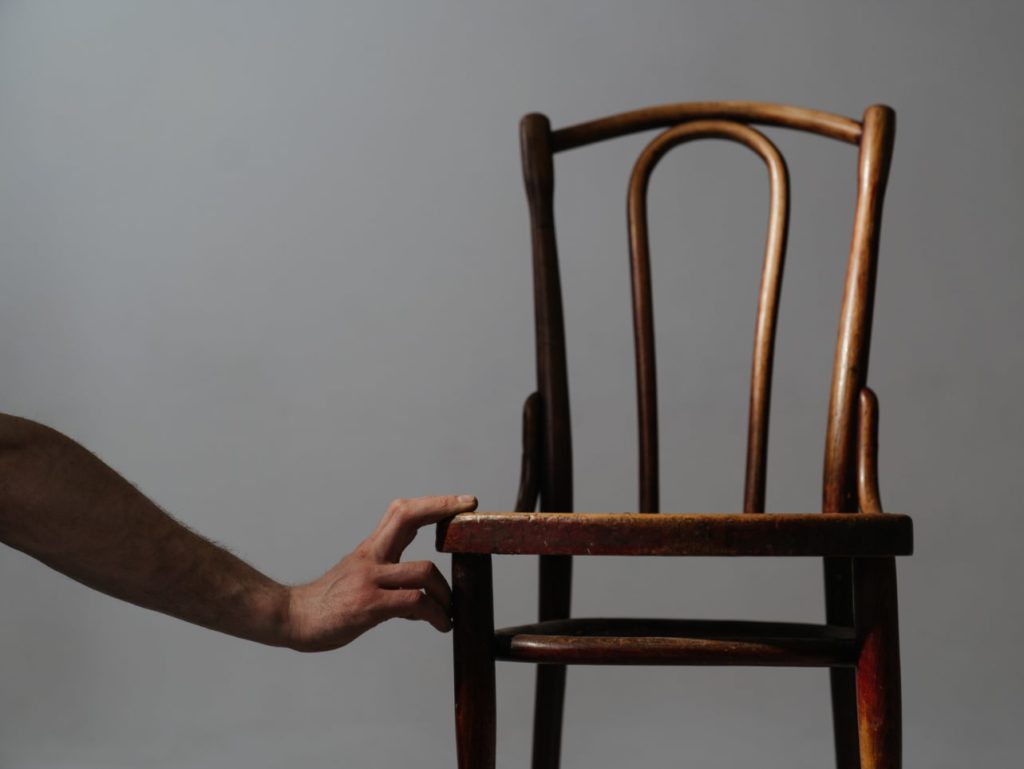 The inverted backs of these pieces of furniture anchor the items into the soil that high winds cannot erode or pull things out of the ground. Because the wicker has lots of little holes in it, roots from plants are more secure too. If you are worried about removing these items at some point, consider the fact that the wicker is wood, and wood decays over time becoming part of the soil again.
7. Old Mattresses as Dog Beds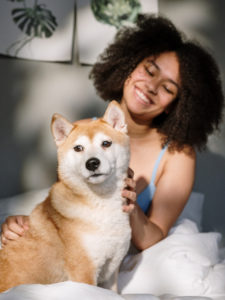 Not all old mattresses will work for this, but any mattress up to a full-size
mattress will. A crib mattress that is wrapped in a handmade removable flannel case becomes the perfect dog bed for small to medium dogs.
A twin mattress with its own handmade zip-off case becomes a great bed for most medium dogs or houses with more than one dog.
A full-size mattress is for all large dog breeds and is especially nice for Great Danes.
Just make sure there are no springs poking through and your dog will love having a mattress that smells like you.
8. Couch Pillow-Backs to Throw Pillows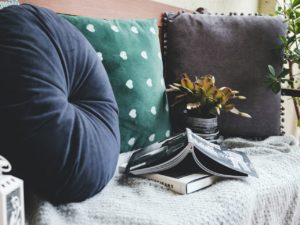 If you have an old couch or love seat with pillow backs, don't throw out the whole couch or love seat when the time comes.
Instead, carefully detach the pillow backs from these pieces of furniture, stitch them up or insert a zipper where they were cut loose from the couch/love seat, and then wash them.
You have large, poofy throw pillows that are very comfortable and ready to use.
9. Small Bookcases to Coffee Tables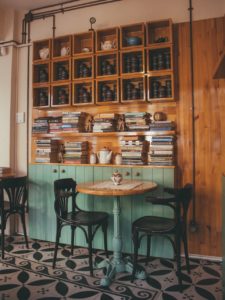 Small bookcases (i.e., those under four feet tall) can be converted into coffee
tables. Remove any pieces of wood that are damaged. Then lay the bookcase flat on its back.
Fill the interior space with anything you find interesting, including old books and board games. Attach a piece of glass or plexiglass over the top with a one-inch overhang all around.
You can either make the glass removable to access what you place inside, or make it permanent such that the interior view can never be changed.
It is an instant coffee table and centerpiece to any relaxing room.
10. Rugs as Wall Hangings
Favorite floor rugs don't have to go. You can have them professionally washed, restored, and then use them as wall hangings. In fact, most Persian rugs are rarely placed on floors; they are often used as wall hangings instead in order to preserve the artistry of these uniquely crafted pieces. Latch hook rugs are frequently used as wall hangings too, as are many quilts that are designed to be wall hangings and not quilts. It's more about preserving a favorite rug that has been with you a long time than it is about finding something to hang on a wall, but it works either way.