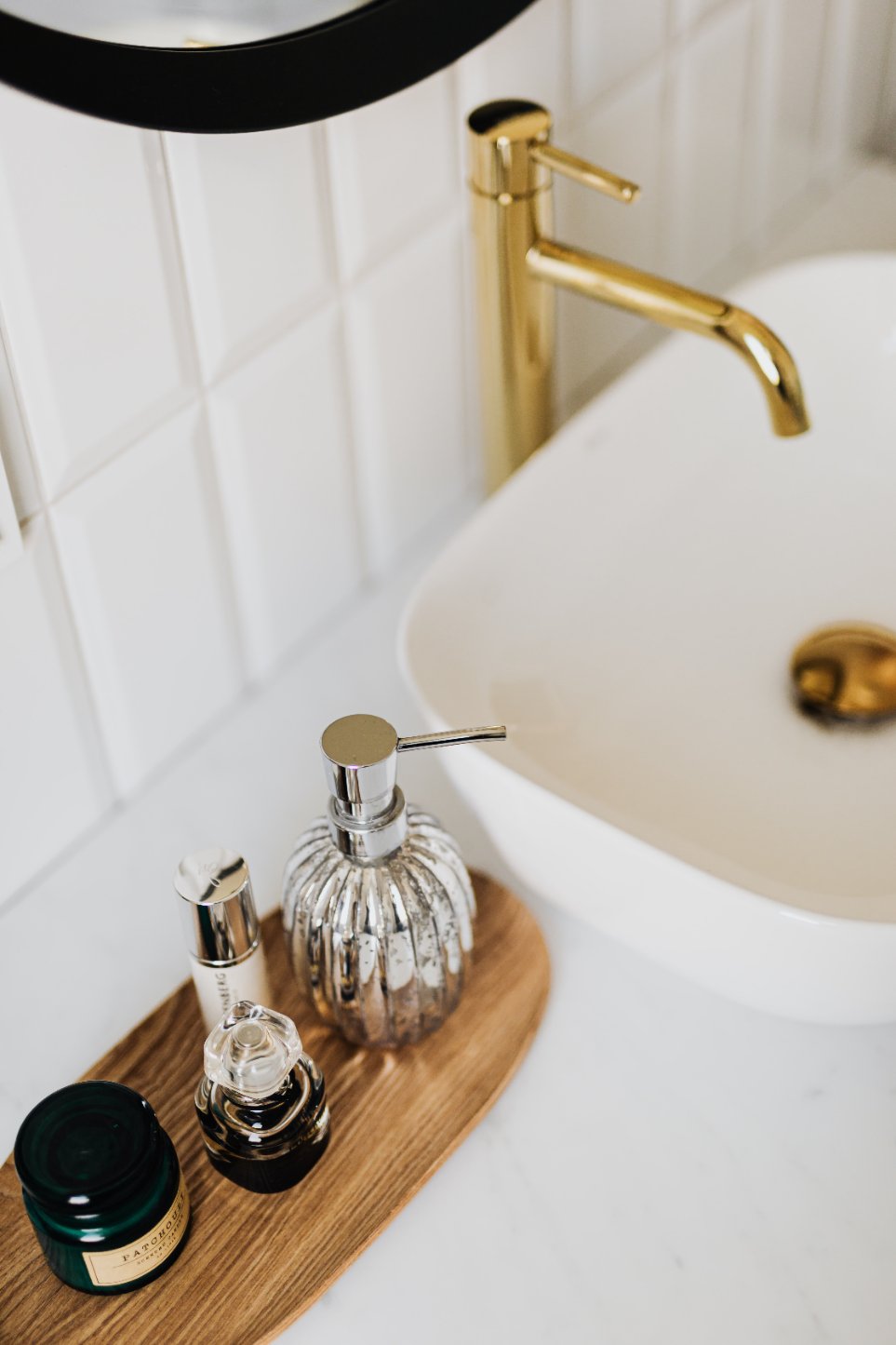 Two of the most difficult areas of your home to keep neat and organized are your bathroom and linen closet. These high traffic areas are used multiple times per day, but especially during the most chaotic times: mornings and evenings.
Staying organized while you are in a rush or short on time is a major challenge, but it is manageable with a few easy techniques.
The following tips will help you with your linen closet & bathroom organization and make it easier to keep clean.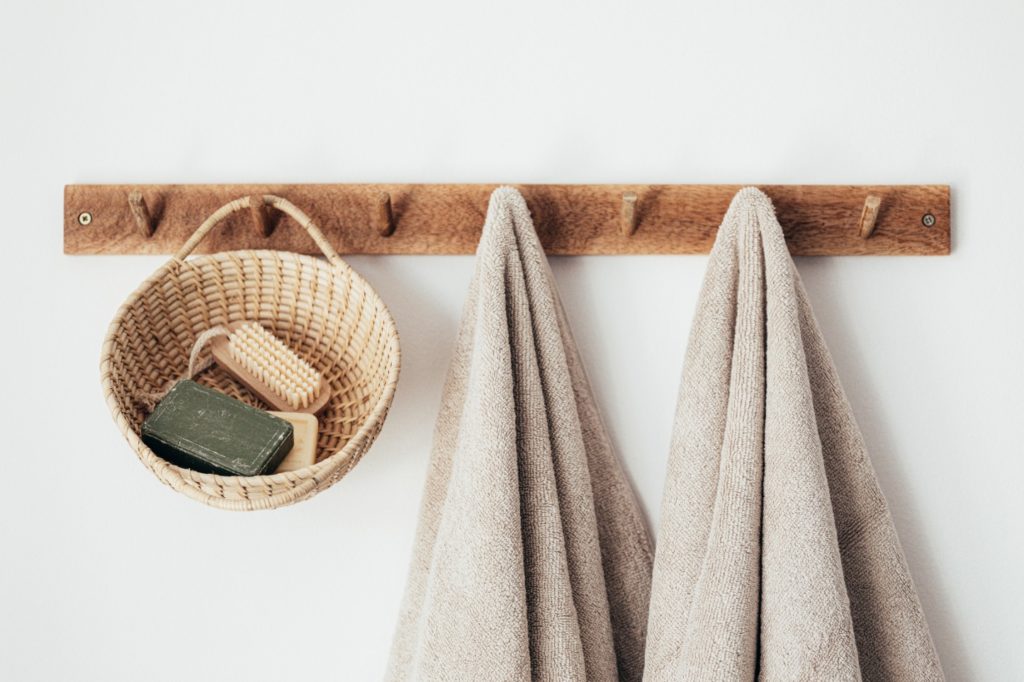 1. Use Trays to Keep Counters Organized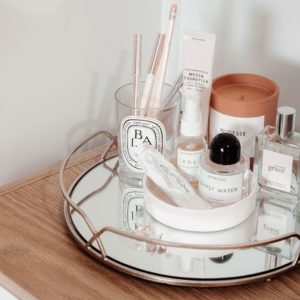 Trays are a great way to group like items that are frequently used together.
They help you keep items such as soap, toothbrushes, and toothpaste on the counter, but keep them in a small space.
This keeps your countertops and vanity organized and frequently used items right where they are needed.
Trays work well because you will naturally want to put the item back on the tray instead of another spot on the clean counter after use.
It prevents items from wandering around your bathroom counter and makes them appear neater.
As an added benefit, a tray can also add a decorative element to your counter and visual interest, making your countertop appear more organized than it actually is.
Although simple, this idea will save you time gathering frequently used items and will make cleaning a breeze.
2. Use Baskets for Organizing Commonly Used Items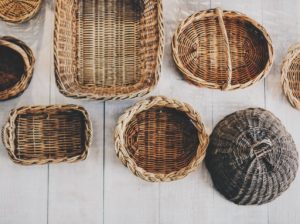 Most of us use specific items in the mornings and evenings. For example, you may have hair styling tools or cosmetics that you use every morning and a skincare routine in the evenings.
To keep your bathroom and linen closet organized, keep like items in baskets and store them away until needed.
For example, you can keep your hair care items in one basket in your linen closet. If you are ready to use them, simply pull out the entire basket and leave it on the counter while you use the items.
As you use each item, you will be more likely to return it to the basket when you are finished.
Even if you forget to place the basket back into its proper place when you are finished, it will look more organized than if the items were spread all over the counter.
When you do notice the basket, it is simple to put it away and have a neat countertop.
3. Use Wall Space for Storage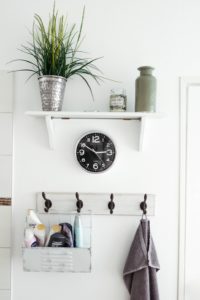 Bathrooms are often among the smallest rooms in your home. However, they are a space where you tend to use a lot of personal items, meaning that you have to store those items somewhere.
Unfortunately, the lack of square footage means that standing storage like standing shelves is often not practical. Instead, use your walls for added storage and organization.
To make limited wall space useful, add hooks to the wall to dramatically expand your storage capacity.
Also, by adding containers that you can keep items in, you can further expand the type of items you can store on the hooks.
This will keep items easily accessible but organized without taking up floor space.
You can purchase a rack of hooks or hand individual hooks where you need them most, making this a great way to add storage and organization almost anywhere.
4. Use Canisters and Jars to Organize Small Items
Small items like bobby pins, cotton swabs, and hair ties tend to get separated and become unorganized fast. To keep these items neat in your bathroom or linen closet, organize them with canisters and jars.
If you store frequently used items on a bathroom counter or shelf, use a canister with a lid to keep dust and bacteria off of the items. Otherwise, an open jar will work fine.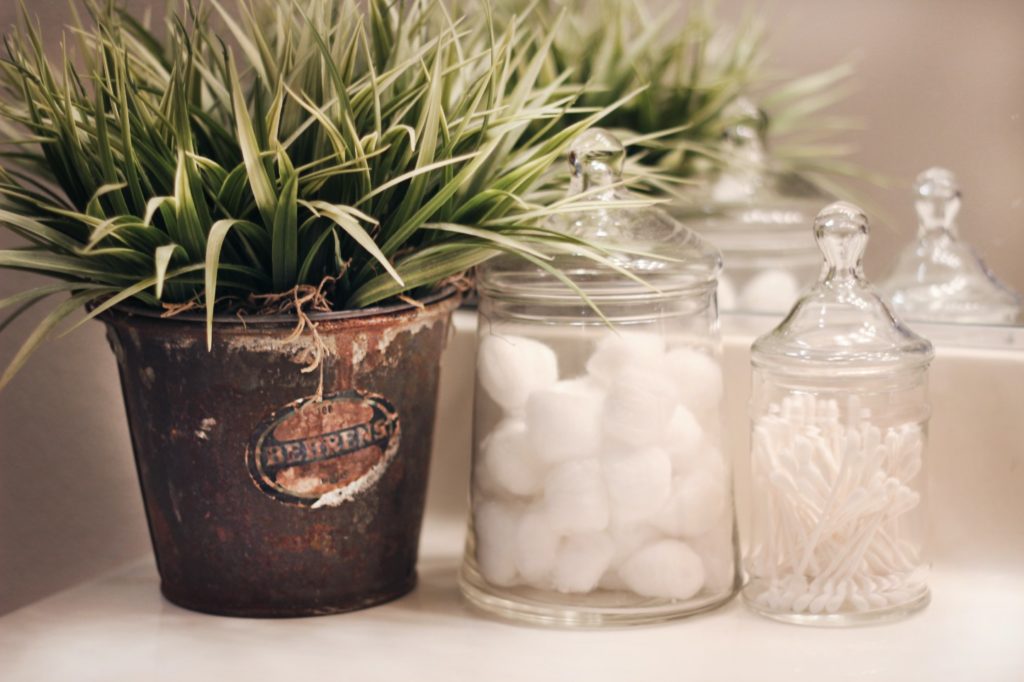 It is also a good idea to use clear glass or canisters with labels if choosing canisters. This way you know what is in each one without needing to remove the lid.
Jars work better in linen closets where you can store smaller items and keep them organized. This area isn't as dusty as your counter or an open shelf and not having a lid can make items easier to find in a dark closet.
5. Add Storage Over-the-Toilet
The area above your toilet is often wasted space or used to hang decor without practical use.
However, if you are struggling with the organization in your bathroom, this is the perfect space to add storage where you need it most.

Install shelves, a cabinet, or even a hanging organizer on the wall above, beside, or behind the toilet.
Keep personal items in a basket on shelves if you don't want them visible. When needed, they will be within easy reach.
If you want to make use of this area for decor, you can dress it up by adding decorative items to your shelves or by using decorative shelving.
This way you get the look you want and the additional storage that you need without the sacrifice.
6. The Spaces Behind and Between
If you feel like you don't have any space for additional storage, you may be surprised by what you can do in a limited space. For example, do you have any floor or wall space behind a door, on the door, or even between the door and your sink?
A narrow shelf can often fit in tight spaces, otherwise, hanging storage is a great alternative. Elements such as hooks and shelving can be installed in the most narrow spaces and offer loads of opportunities to organize your bathroom.
You can also add hooks to the inside of the door of your linen closet to keep items easy to access and organized. Small shelves or even bin organizers also work great attached to the inside of the door and can hold small items like extra toothbrushes and soap.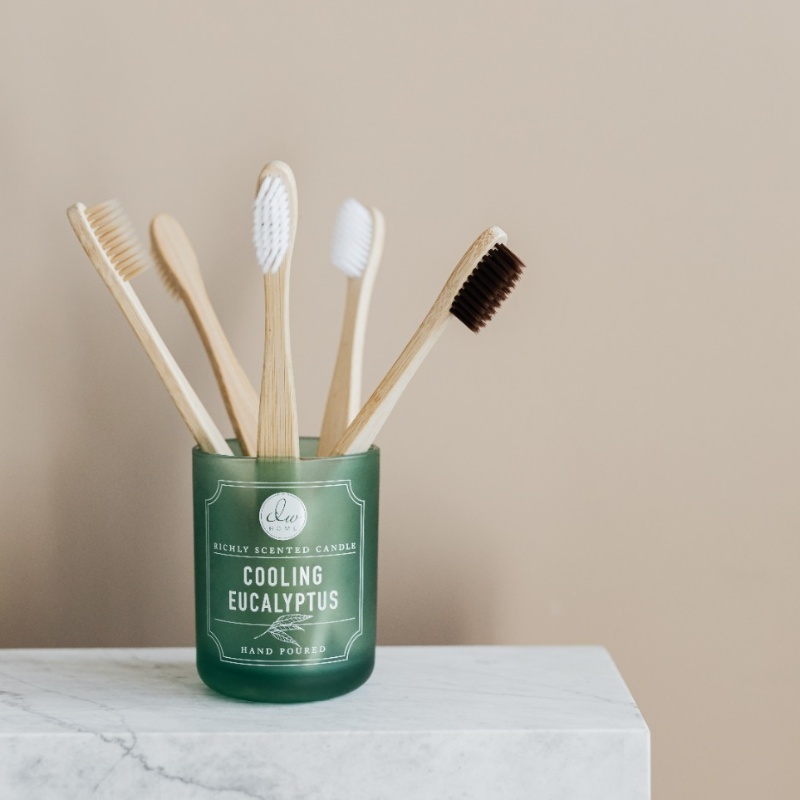 Organizing Your Bathroom and Linen Closet
These simple tips will help you organize and keep your bathroom and linen closet clean. The great news is that most of these tips are affordable and easy to modify to meet your needs.
Don't be afraid to think outside of the box when it comes to bathroom storage and organization. You may be surprised to find that you have more options than you could ever imagine.