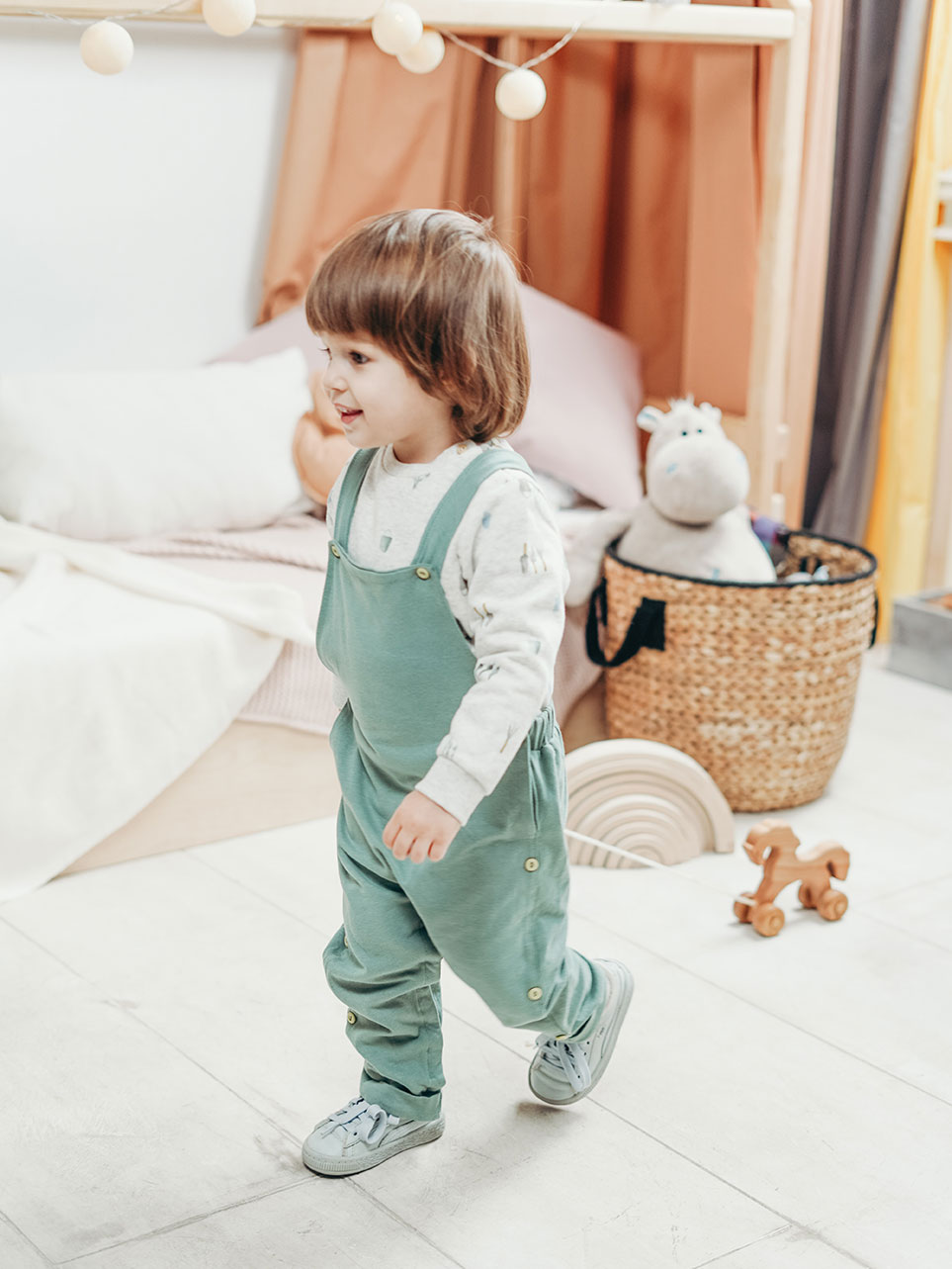 Do you want to upgrade your baby boy's room? Then don't miss these 4 awesome DIY ideas!
I'm a big boy now…
When your baby is ready to upgrade to a "big boy" room it's an exciting time for the entire family. But "growing up" doesn't mean that your little boy has to have an adult aesthetic for his room.
There are some quick and easy ways you can turn your baby's room into a cute, creative space that matches his evolving personality. Best of all, you don't need to spend a lot of money in this effort.
Read on to learn our four easy and inspiring DIY ideas for getting the baby boy room you've always wanted. Each step in this DIY process builds on another to eventually get you to a complete room.
Here's how to get started as your very own designer and curator for your little boy's room:
Idea #1: Change the Color Palette
One of the first things you can do to instantly improve the design aesthetic of your little boy's room and to bring it out of the nursery phase is to change the wall color. You can decide whether you have the skills and time to paint the walls yourself – but some encouragement here is that most people do so.
You'll simply need to use painter's tape to protect the baseboards and ceiling from rouge paint splotches and the floor with drop cloths to catch drippings. Other than that, the walls are your new design palette. Often nursery's carry pastel tones, so upgrade your little boy's room by going with a deeper or more concentrated palette.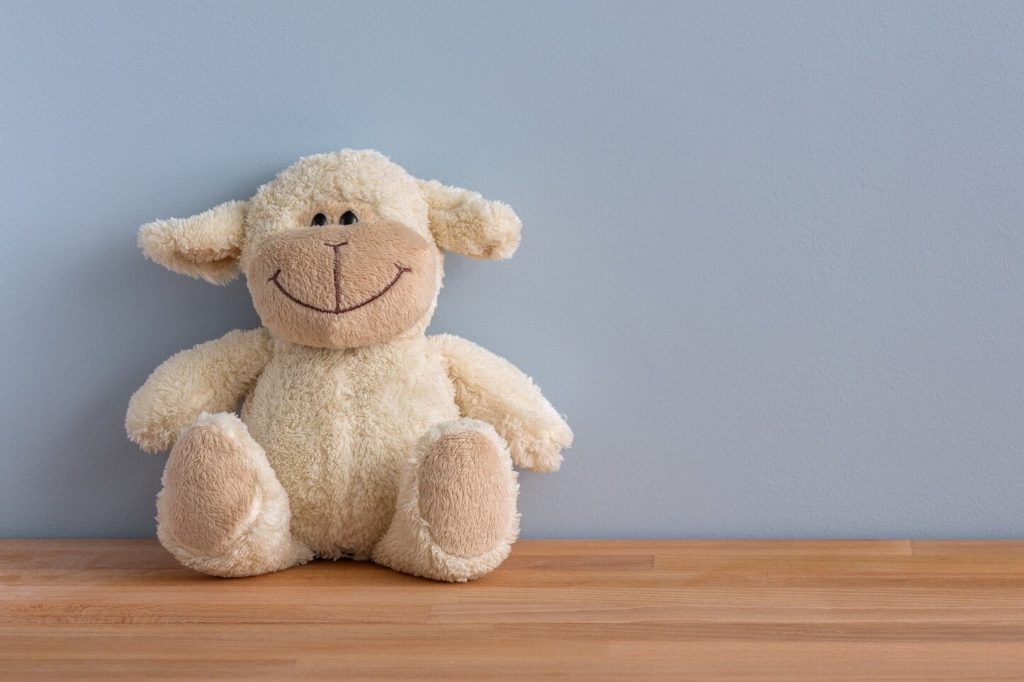 Consider navy, forest green, a deep gray, or even black. Your new wall color will set the tone for all other design elements in the room.
Also, remember that you should research paint options for a children's room and make sure it is listed as having low or no-VOC content(volatile organic compounds), which give off harmful chemical gasses to varying degrees. There are even vegan wall paint options for the environmentally-conscious family.
Idea #2: Repurpose Furniture in the Room & Add New
When converting a nursery to a little boy's room, there are some furniture elements you may need to sell or giveaway. For example, if you don't have a convertible crib, you'll probably need to upgrade to a toddler bed. The first step in repurposing the furniture in your room to create a new design aesthetic is to take inventory of the furniture in your room.
Decide whether it can stay or go. Think about whether it should be repainted in a different color to complement your new wall color or if it simply needs to be moved to a different part of the room. For example, maybe you can still use your dresser, but you simply need to detach the changing table on top.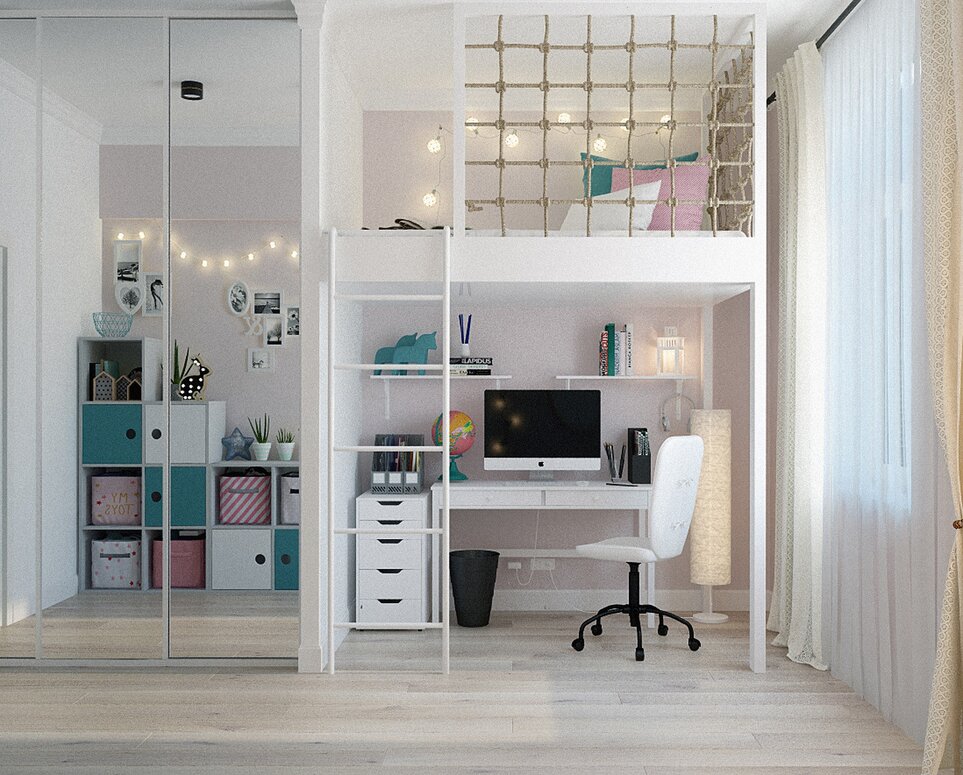 Maybe you get a whole new design look and create openness in the room by taking out the nursery rocking chair or switching the toddler bed to a different wall. Play around with the furniture to get it exactly where you want it.
The next step is to sell the furniture you cannot use and to use that money to buy new furniture to upgrade the design. Some ideas would be to purchase a natural fiber rug for the expanse of the room, to add new organizational furniture such as a bookcase attached to the wall or a toy chest or to add a new main lighting fixture.
If your baby boy is big enough to sleep in a loft bed safely, consider bunking the bed and putting other furniture underneath. You'll get a streamlined design aesthetic from doing this and you'll save space and create more organizational efficiency.
Idea #3: Add Accessories
Once you've got a new color palette on your walls and repurposed and new furniture in the room, it's time to accessorize your little boy's room. This is where you can really pay homage to his personality in a fun and creative way.
It's also a way you can memorialize his baby mementos of the past and bring forward some of his interests. For example, consider using one wall as a "gallery wall" for his artwork. You can install a cable with photo clips and hang the artwork.
Or, you can have some of your favorite pieces matted and framed. Consider a grouping of four frames on the wall. Another idea: Frame ceramic plates of his hands and feet as a baby.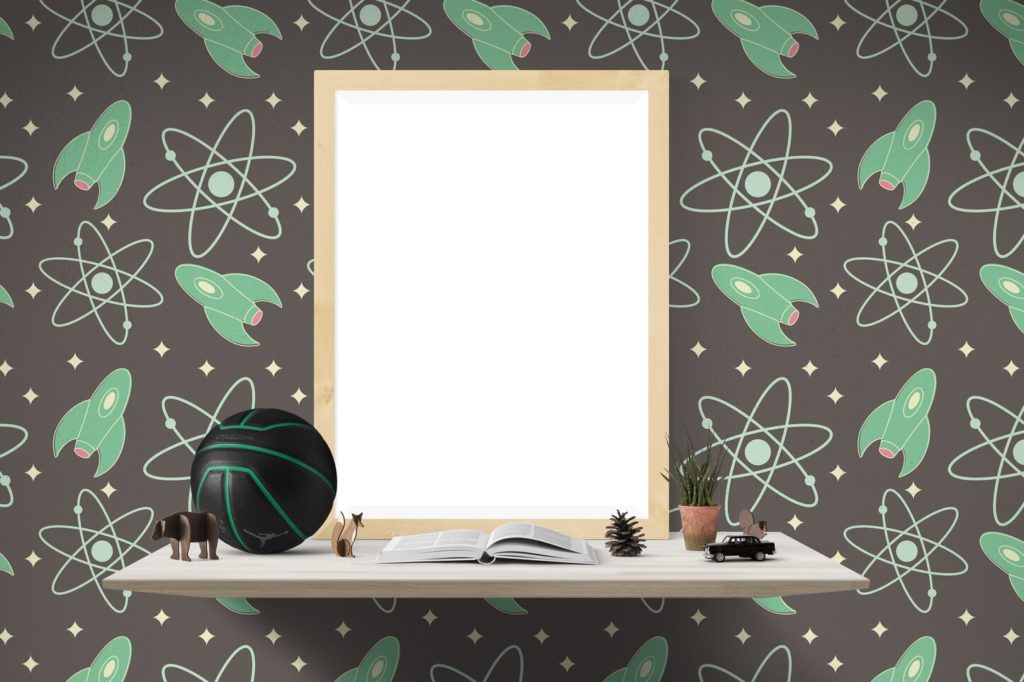 On another wall, consider hanging artwork that amplifies his personal interests. For example, does he love dogs or horses? Then frame some fun photographs or watercolors that you can find from local artists. Better yet, have him draw or paint his own depictions and hang those up.
You can carry this theme through other accessories as well. For example, consider a comforter or blanket made out of organic cotton that displays an animal motif that matches the artwork.
This same could be carried through other elements in the room such as curtains. You'll want to choose one element with a print and another with a solid color, however, so your design doesn't look too similar on the bed and the walls.
Finally, consider accessories such as lamps, baskets, and toys. Carrying through this themed animal motif, you could add a lamp that has a base of a puppy, some baskets shaped like dogs, and of course a plush dog toy or two.
Apply this DIY process for any interest your little boy has.
Idea #4: Stand Back and Reconsider
Our final tip: Stand back and take a look at your new design. Does anything look too overdone? Are there too many prints at work? Do your eyes have a difficult time knowing exactly where to focus?
This is the time when you can make small shifts in the design of your room. Maybe that bean bag chair should be in the corner with a basket of books instead of the middle of the room. Maybe the toddler bed should be against a different wall. Maybe there isn't enough light and you need more lamps.
Take inventory, move some things around, and then leave the room for a little while. Keep coming back to take a look and tweak until you feel it's ready to introduce to your little boy.
Are You Ready to Decorate?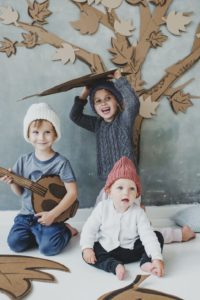 Remember, you don't have to be a design whiz or to have any experience with interior design to get the baby boy room you want and love. Sometimes, it just requires a little planning, a little advice, and an openness to inspiration and trying DIY projects out on your own.
If you've learned anything from this blog, we hope you'll remember that a new room design doesn't mean spending a ton of extra money. Consider the items that exist in the room already and how you can repurpose them. Mixing and matching the old with the new can give an instant lift to a little boy's room and up the design in an afternoon's work.
Are you ready to get started as a design star for your baby boy's room? Let us know how you did by leaving a comment below! What ideas would you add to our quick and easy DIY list?